Hazing Prevention 101™ Course - College Edition is an evidence-based online course, reflecting best practices established by leading academics studying hazing. This one-hour awareness and prevention based course teaches college/university students how to recognize, prevent and report hazing. Pre and post surveys are an important part of the program and the data will be used to further efforts for prevention in the future.
Register yourself now or contact us for group purchasing! The more licenses you purchase, the greater the discount.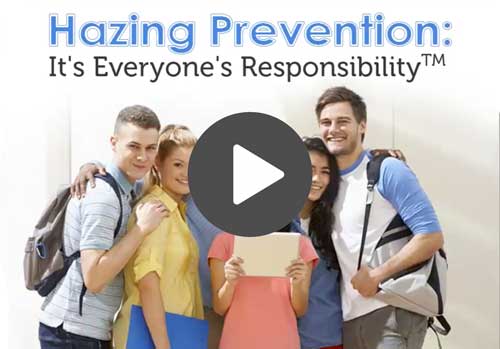 Single Registration $14.95
Immediate access for college/university students
Interactive scenarios that keep learners engaged
Official certificate of completion emailed and downloadable
Group Registration: Let's Talk!
Receive a significant discount with a group purchase or institutional licensing. Contact our Solutions Consultant to receive your discount code today!
Already have your discount code? Click Register below.