High School Training Kit
Facilitator-led for Student Groups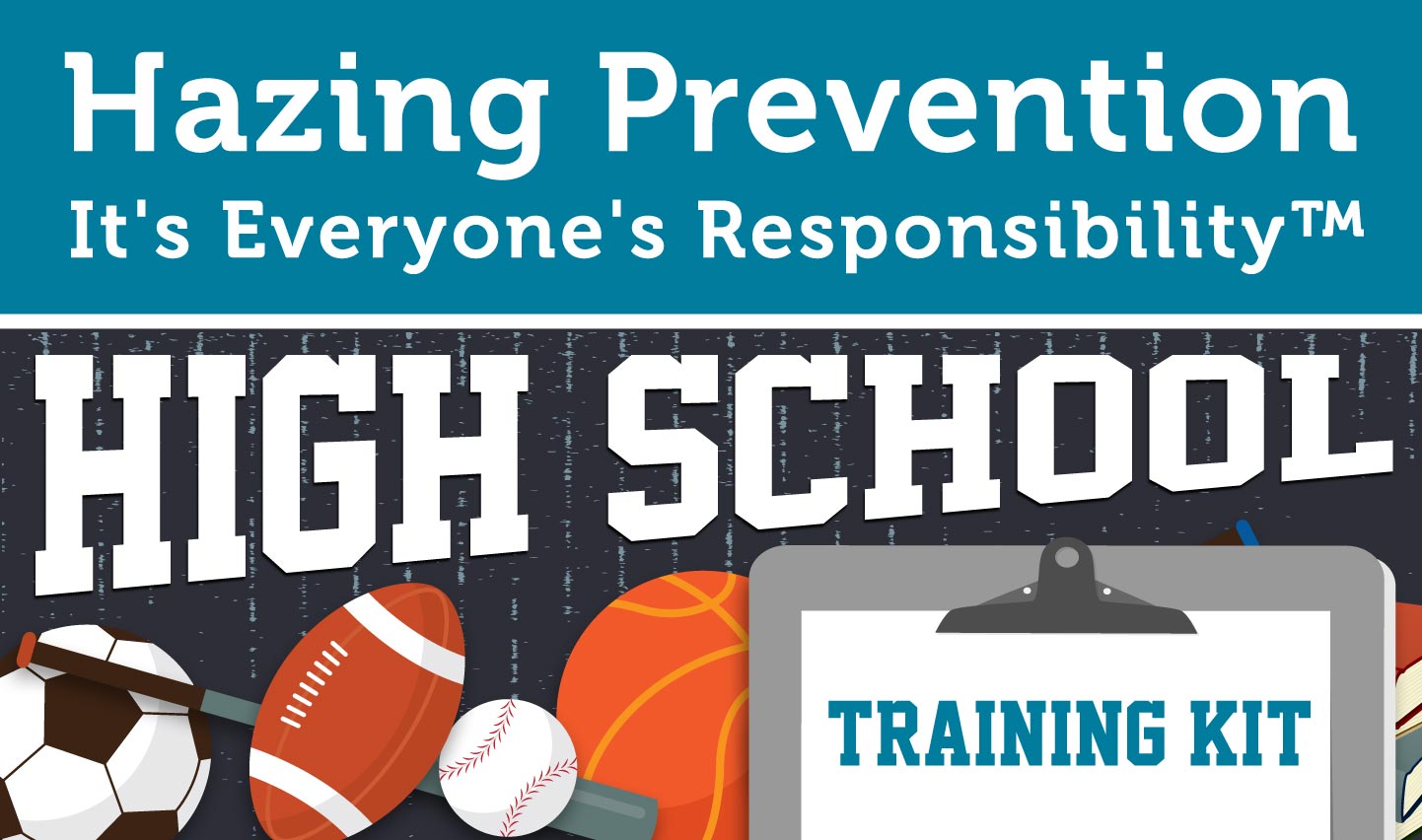 Login
Hazing Prevention 101™ High School Training Kit includes a Facilitator's Guide, multimedia presentation and certificate of completion. This educational offering is designed as a guided/facilitated course for high school teams or groups. The 30-minute presentation uses examples specific to athletes and student groups to help prevent hazing activity in high school. Resources also include discussion topics and optional assessments. This instructor-led training takes approximately 1-hour.
Immediate access for instructors

Interactive scenarios that keep learners engaged
Official certificate of completion emailed and downloadable

License for up to 10 instructors

Only $295.00 for an annual license

Online Course
For High School Students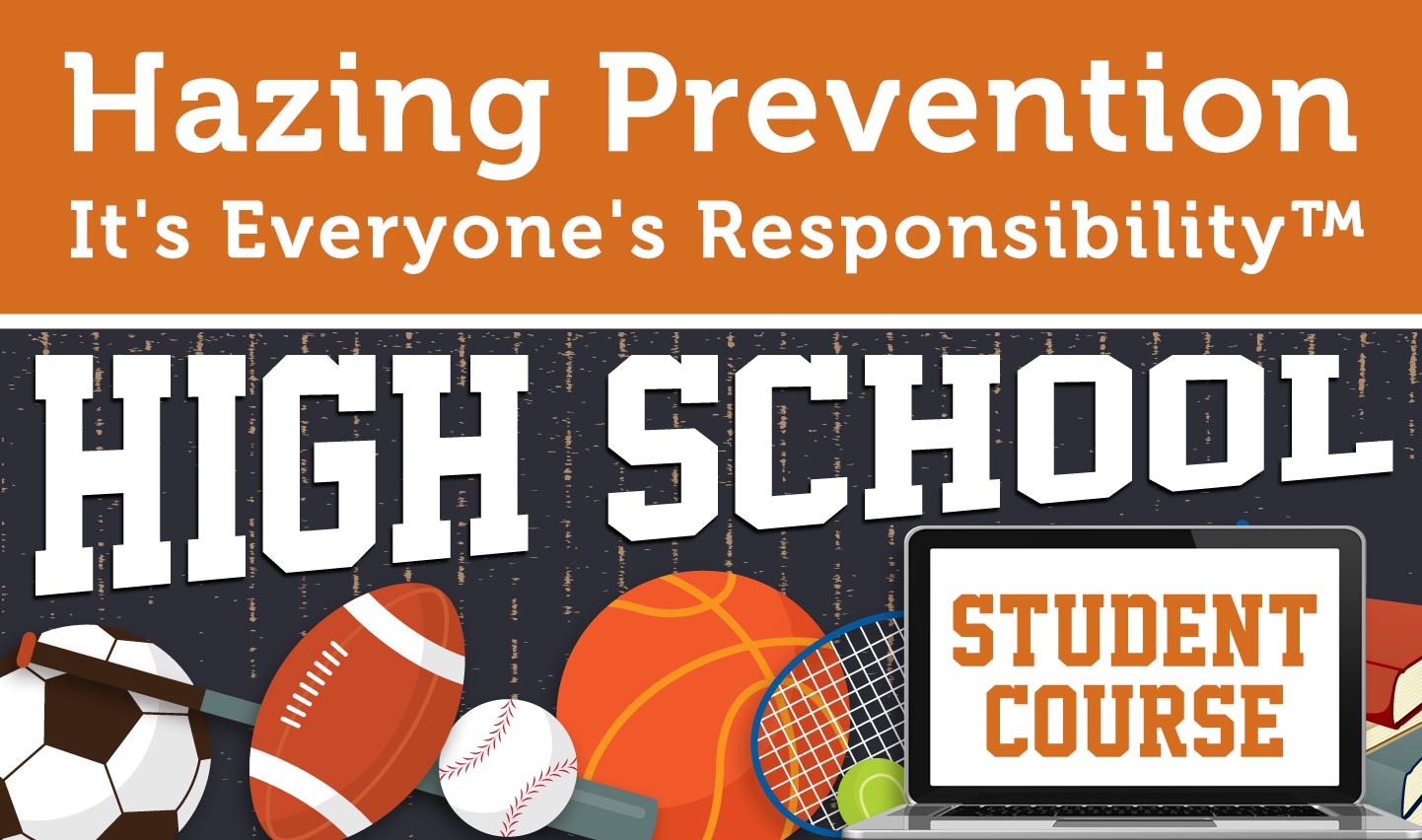 Login
Hazing Prevention 101™ High School Online Course is an evidence-based course, reflecting best practices established by leading academics studying hazing. This one-hour awareness and prevention based course teaches high school students how to recognize, prevent and report hazing. Pre and post tests are an important part of the program to encourage student accountability. Once all course requirements have been satisfied, students will receive a certificate of completion.
Immediate access for high school students

Interactive scenarios that keep learners engaged
Official certificate of completion emailed and downloadable

Group purchasing available

Only $9.95