Digital Wellness Toolkit™ College Edition is an interactive online course in partnership with campus expert Dr. Josie Ahlquist. Produced through the lens of positive online possibilities, this one-hour course features award-winning research that helps students build and protect their digital reputation and make smart decisions when posting online. *Perfect for Student Leadership, Fraternity & Sorority Life, Athletics, First Year Orientation, Judicial Affairs, and Health & Wellness Centers.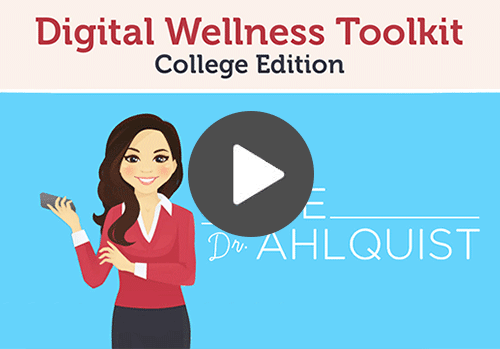 Single Registration: $9.95
Immediate access for college/university students.
Interactive scenarios that keep learners engaged.
Official certificate of completion emailed and downloadable.
Group Registration: Let's Talk!
Receive a significant discount with a group purchase or institutional licensing. Contact our Solutions Consultant to receive your discount code today!
Already have your discount code? Click Register below.